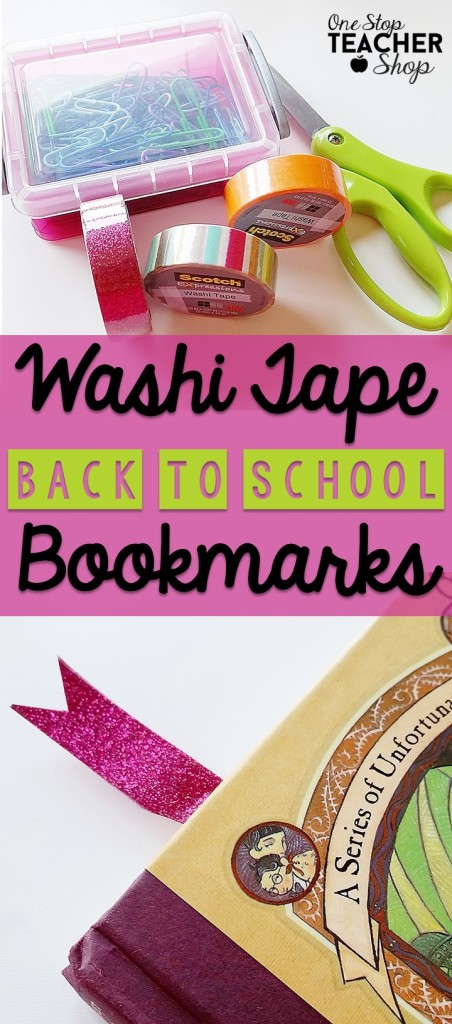 I absolutely love making my students something special for the first day of school.  I usually try to make a bookmark of some sorts because I feel like it promotes reading.  Have you ever seen a student get excited over using a new bookmark????  Well, they totally do, and it is awesome!
Here is a really cool bookmark that I recently learned how to make.  It is SO easy, and kids love them.
1. Gather your supplies:
scissors
washi tape (any color your heart desires)
paper clips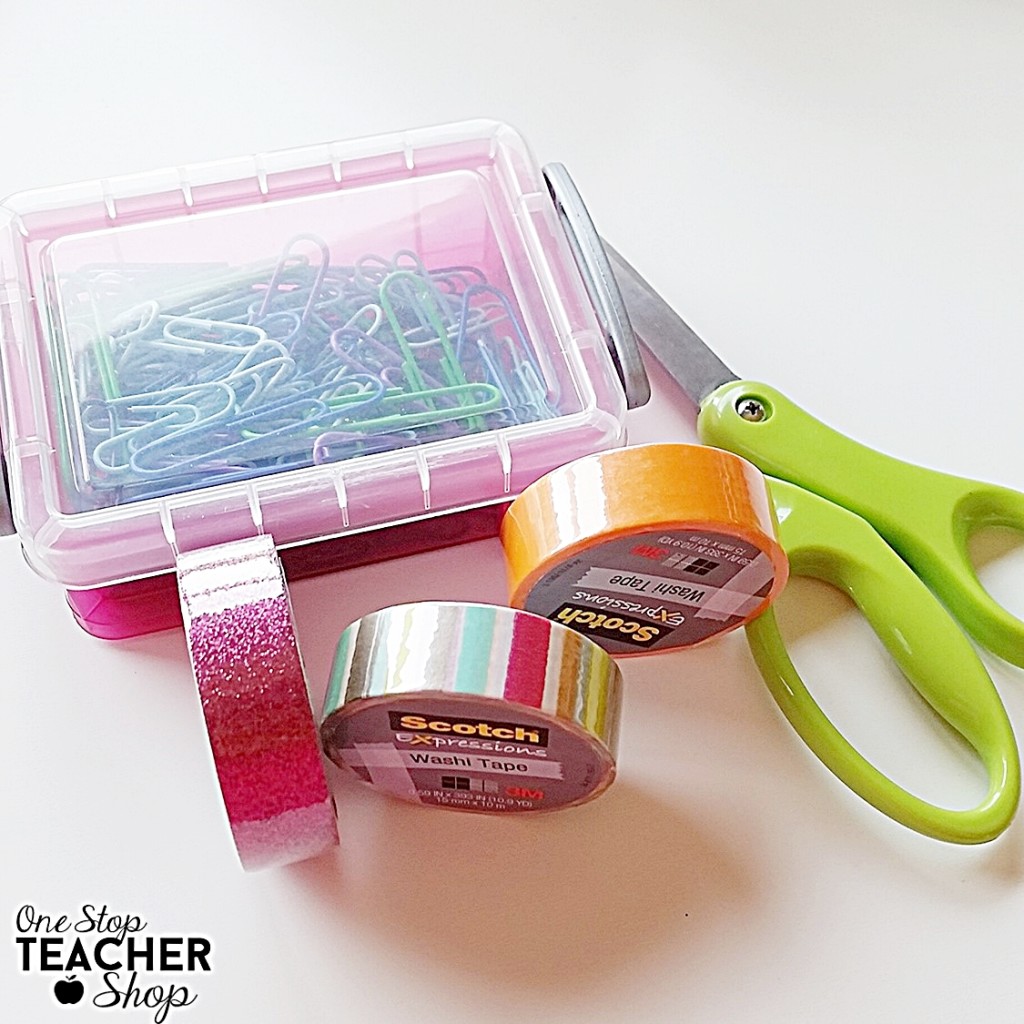 2. Cut a piece of washi tape that is about 4-5 inches long.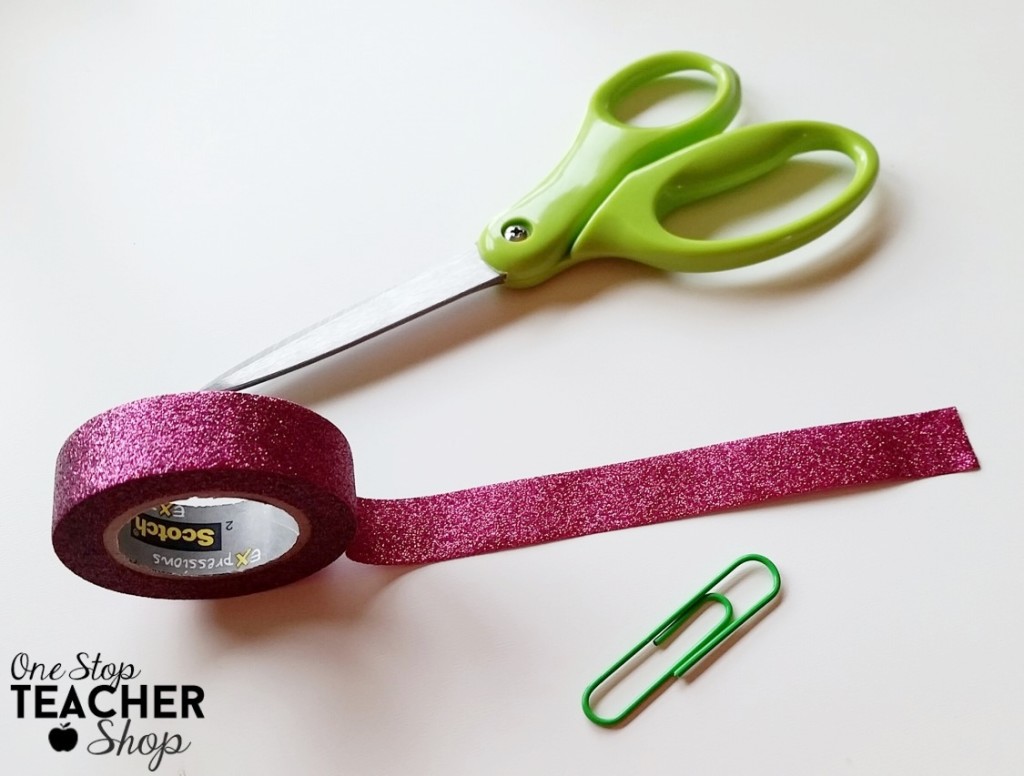 3.  Slip your washi tape through the small side of the paper clip.  Make sure you slide it until the paper clip is close to the middle of your washi tape.
4. Fold the washi tape so that both sticky sides are now sticking to each other.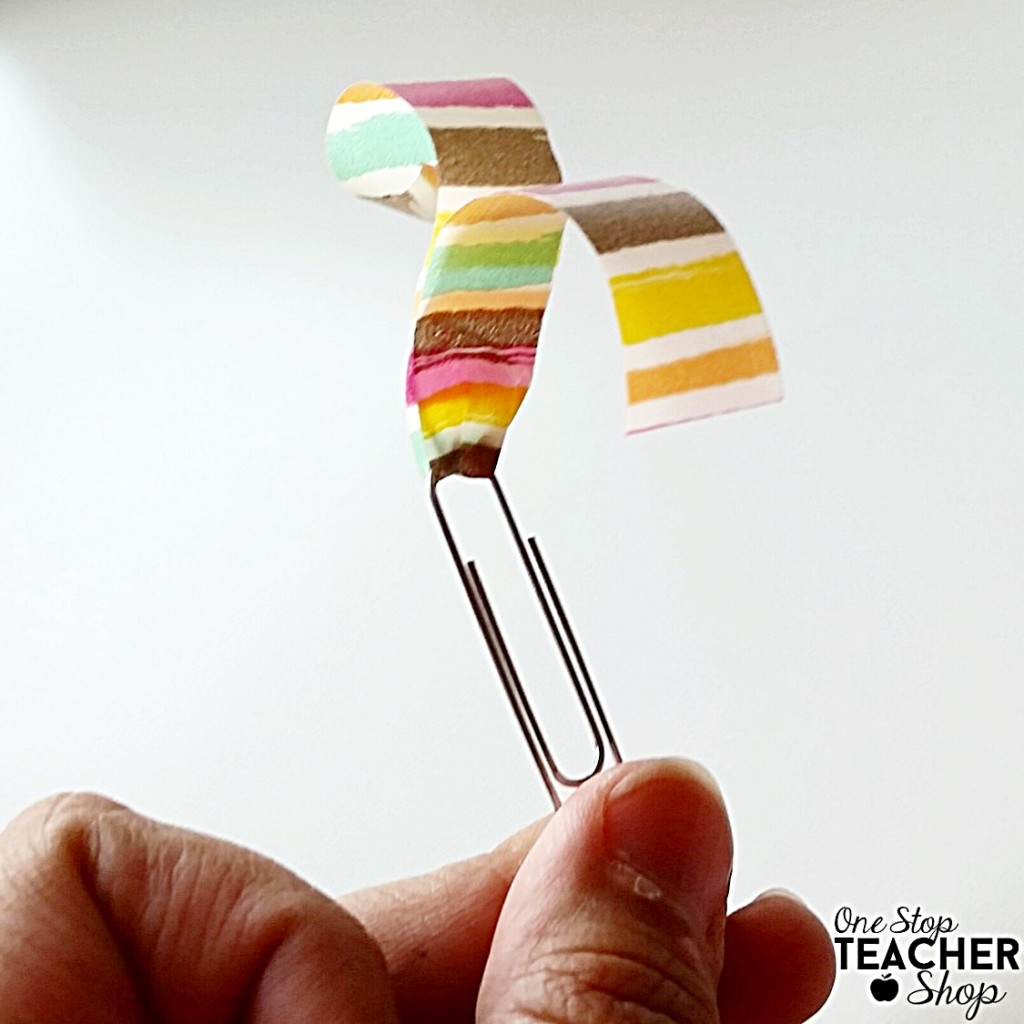 5. Cut the end of the washi tape in a v-shape, or any way you want.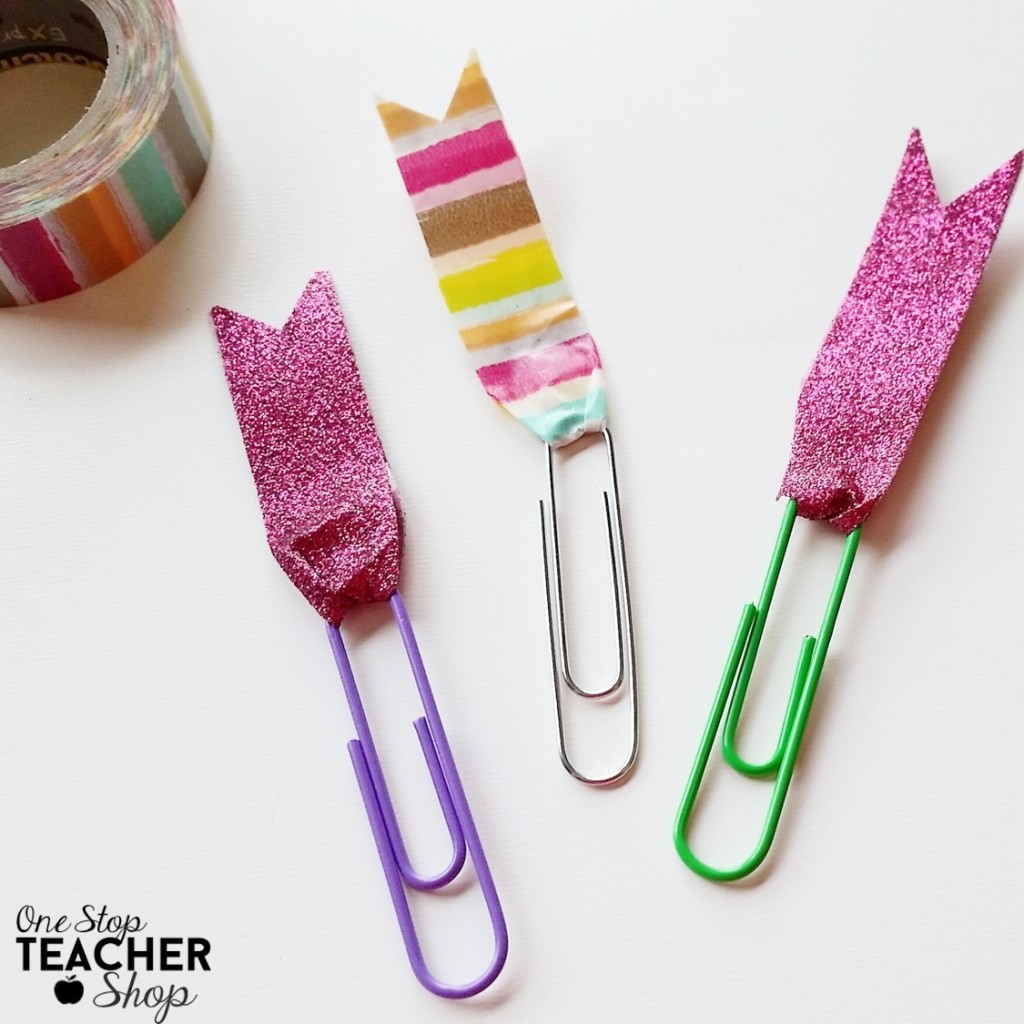 That's it! Now your students will have an awesome bookmark they can use to make reading time in the classroom that much better!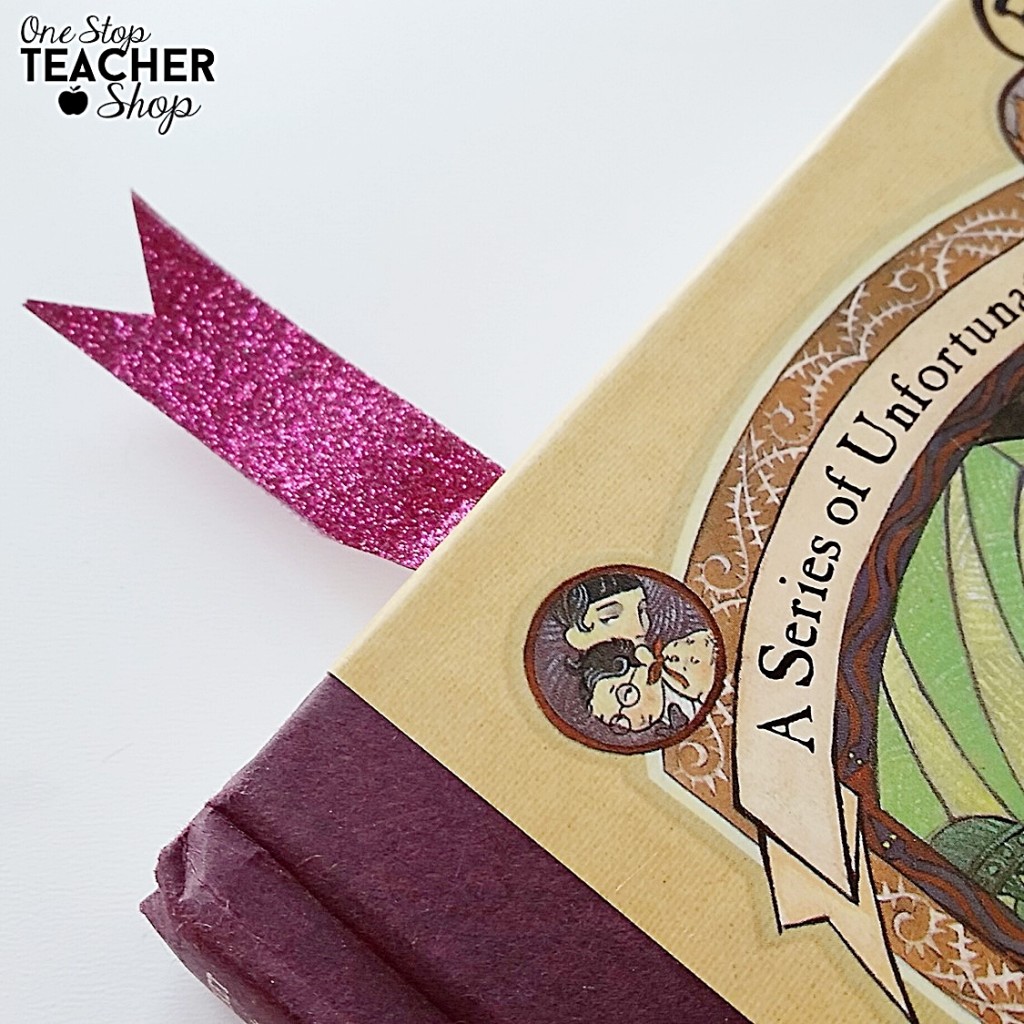 I would love to hear your ideas for bookmarks for your students!
Check out my Back to School Pinterest Board for even more ideas!