Hi there! This is Isla Hearts Teaching and I am super excited to be blogging with Kristin from One Stop Teacher Shop!
The topic I'd like to discuss today is giving meaningful feedback. For the purpose of this post, I'm going to focus on student writing. However, I am hopeful that much of this information could be used across various subject areas, so please read on!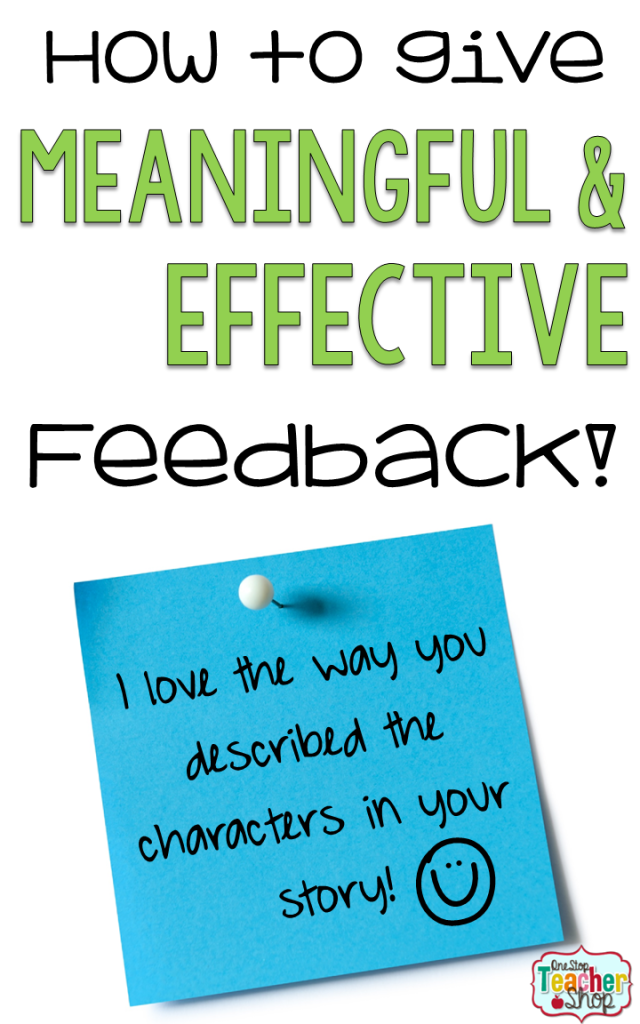 Many teachers know just how important feedback is to the motivation, learning and achievement of their students. I, myself, have fond memories of a great teacher named Mrs. M, who would put detailed Post-It notes in our books after every writing lesson. The notes stated what we did well, what we needed to improve and what we could aspire to do next. And I loved it. We all did. Not only did it feel like we were writing for an audience, but it also helped us to be proud of what we knew, gave us insight into what we needed to improve and pointed us in the direction of where we could go to independently extend ourselves. And, most of all, it made us pay attention and do our best.
I didn't realize it at the time, but Mrs. M was demonstrating the use of meaningful feedback – and my results and motivation showed that I was benefiting. I knew what was expected of me, I knew if I'd accomplished my learning goal and I also knew if I needed to knuckle down and improve. Indeed, this type of powerful feedback is summed up nicely by Professor John Hattie in his book, Visible Learning, when he says that good feedback should minimize "discrepancies between current understandings and performances and a learning intention or goal." Thus, because we knew what was expected of us and could set personal goals for future lessons, we were able to thrive in her classroom and discover a real love of writing.
Writing with Mrs. M is something that I've always carried with me as a great experience. She was someone who inspired me to become a teacher – and someone who inspired me to give great feedback during my own writing lessons. And now, after being a teacher for over ten years myself, here are some important ideas on giving meaningful feedback that I've gathered from colleagues, literature, my own classroom experience and, of course, from being a student in Mrs. M's class!
1.       SET CLEAR LEARNING GOALS
It may sound obvious, but it's extremely important for my students to know from the very beginning of the lesson what their learning goals are. Sometimes what I truly want them to grasp can get lost amongst all the explanation, questioning, hands-on activities, discussion etc., so I always make a point to state and restate (and restate again) what I want them to have learned. Bottom line: If your students know exactly what they are supposed to be learning, they can self-monitor, self-assess and hopefully will be more engaged with the material.One way I like to set clear learning goals during writing is by assigning writing goals. Writing can sometimes seem quite overwhelming for students because of all the skills involved – punctuation, sentence structure, grammar, vocabulary, creativity, handwriting… to name just a few! I've found that writing goals enables students to really focus on one important skill at a time. The way I do this is based on their prior written work, I set them one writing goal for the lesson. (Older students or students very familiar with the format can set their own writing goal).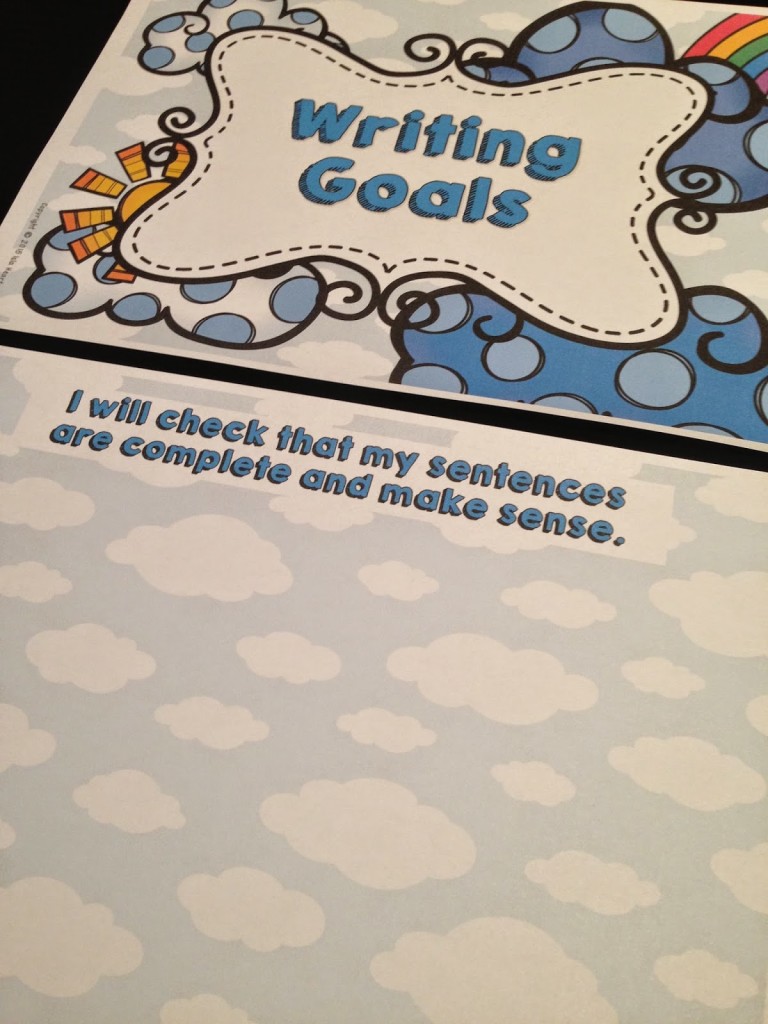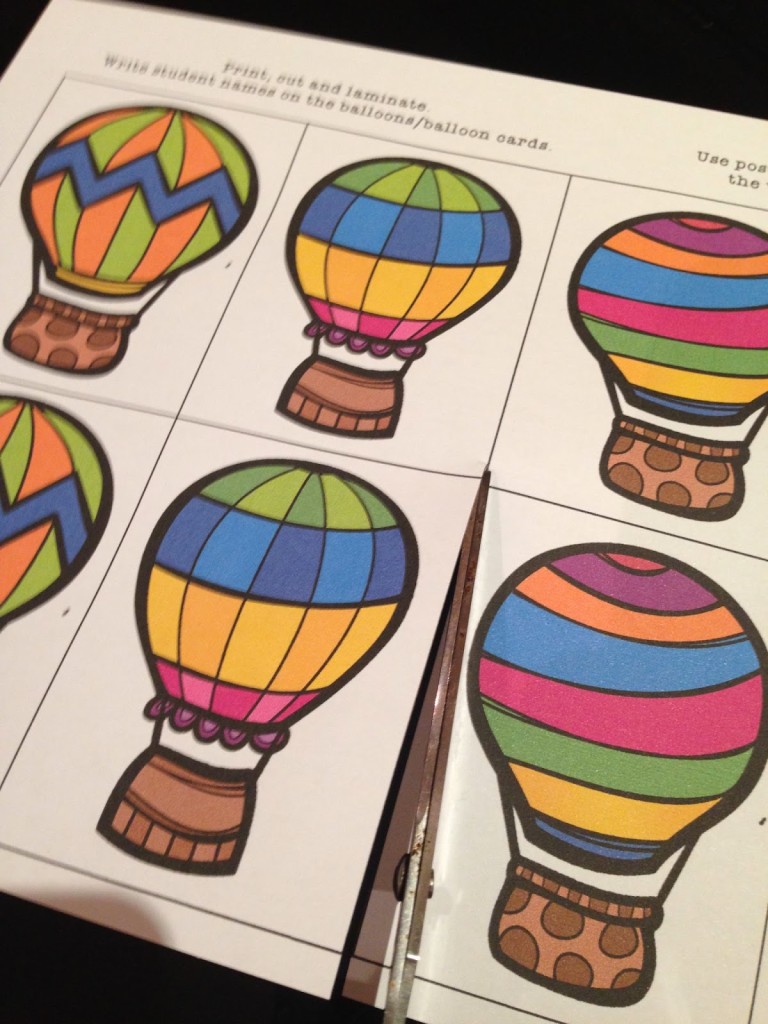 Then they attach their name to their corresponding writing goal poster. (It could be anything from "I will use interesting vocabulary" to "I will make sure my writing has a beginning, middle and end".)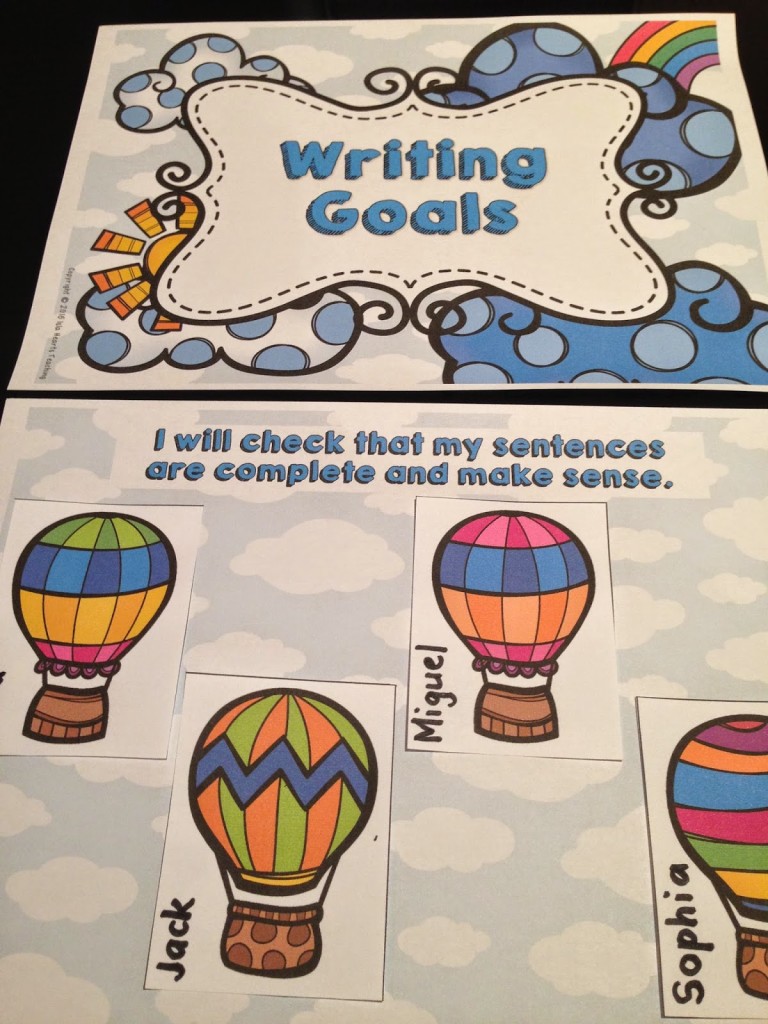 By setting and sharing this clear learning goal before beginning to write, I find that my students are better able to move toward the ultimate goal of becoming effective writers through these smaller, more manageable steps.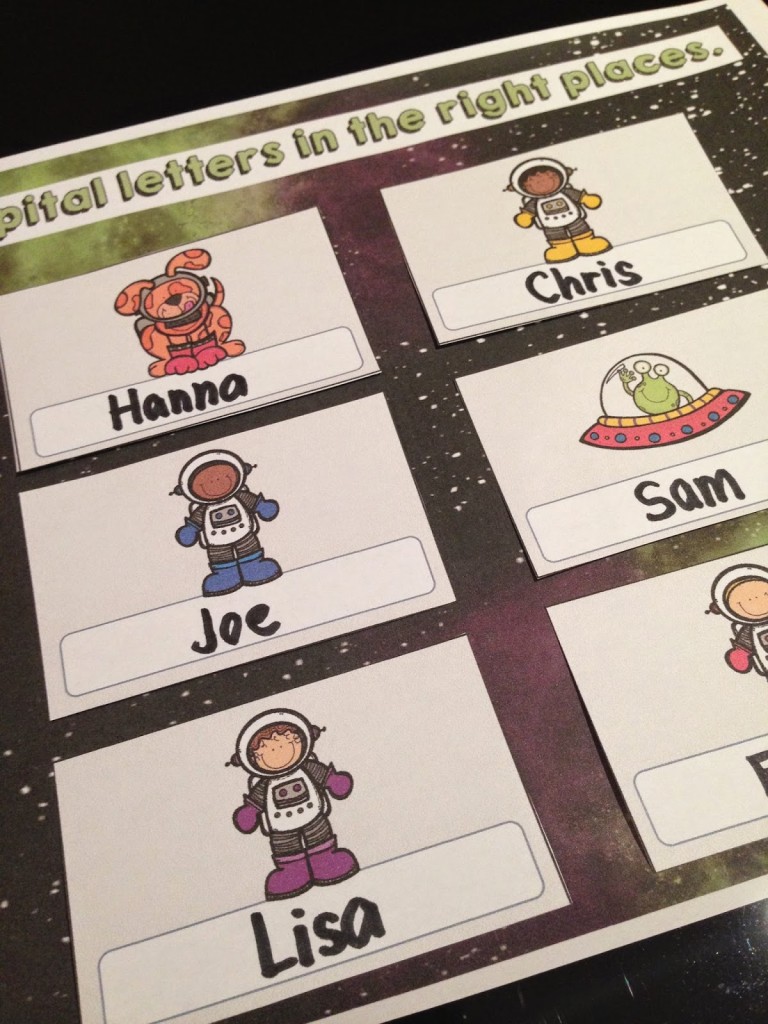 2.       BE TIMELY (SOMETIMES BY UTILIZING OTHER FORMS OF FEEDBACK)
Obviously, classroom teachers circulate as much as they can during writing lessons and give as much timely feedback as possible. However, as you know, it is not always possible to get around to everyone! This is where feedback may come in different forms in order to maintain its timeliness. Feedback may come from teachers, other adults (e.g. principal) or peers.
In my class, we do a lot of peer feedback when writing. This is something that I set up early in the school year. I discuss with the students how to give peer feedback and how to receive peer feedback by discussing that:
When giving feedback…

·         It is about the work, not about the person who did the work
·         You must be kind and respectful
·         A balance of positive comments and constructive criticismWhen receiving feedback…
·         The person giving feedback isn't always right, but listen and be respectful of their opinions and remember they are trying to help you.
·         It is about the work, not about you as a person
·         Mistakes are good and they show that you are trying/learning, so keep being brave enough to make mistakes!
After the students understand the peer feedback criteria, we participate in structured feedback sessions. Some examples are:
TWO STARS AND A WISH
Students tell each other two aspects of the other person's writing that they thought deserved 'sparkling stars', e.g. the capital letters and full stops. They also say what they wish had been included, e.g. "I wish you had added some more adjectives to describe the sailor."
THE SPECTACULAR NOW AND NEXT TIME
Students tell each other something that the other did 'spectacularly' this time, e.g. use of interesting vocabulary. They also suggest something that the other person could do "next time" to improve even more, e.g. experimenting with commas.
COMMENTS AND QUESTIONS
I do this after the students are comfortable with the idea of sharing and giving feedback – and after extensive reinforcement that mistakes are to be celebrated!
Students volunteer to read aloud some of what they have written/are currently writing to the whole class. The listening students offer feedback in the form of a comment (positive or constructive criticism) or a question ("I wonder what your main character looks like?") The student then has the opportunity to work further on their writing and re-read their next version of the draft.
3.       BE CONSCIOUS OF THE TYPE OF FEEDBACK YOU GIVE
In his book, Professor John Hattie mentions that good feedback should not just be about saying: "Well done!" or "Good work!" Rather, to make it more meaningful, the feedback given should link to the task/performance by stating WHAT was done well, WHAT could be improved and WHERE the student could go from where they currently are. This can be done via teacher or peer conferencing with the student.
And again, the teacher needs to be very clear that the classroom is not a place to be perfect and faultless. The feedback should never paint mistakes as 'bad'.
4.       ASSIST STUDENTS TO USE FEEDBACK EFFECTIVELY
If a teacher writes: "Don't forget to edit your work" in a student's writing book on their last piece of work and nothing more is said about it, how effective will the feedback be? Probably not that effective. One or two students may go back and read the comment in their books at a later date, but the vast majority will just turn to a fresh page when the new writing lesson begins. Where Mrs. M differed in this regard was that part of our writing lesson was to read our Post-It note, identify what she was talking about in our previous writing and then remove the Post-It from the page. We then stuck the Post-It on our desk to remind ourselves what we needed to work on during the current writing lesson. This modeled one way to use feedback effectively – and it's a method that I use in my classroom, too!By having the students aware of their strengths and areas needing improvement, they are able to take greater responsibility for their learning. One way I do this to make it a little more fun is to provide 'Writing Goal Achievement Charts'.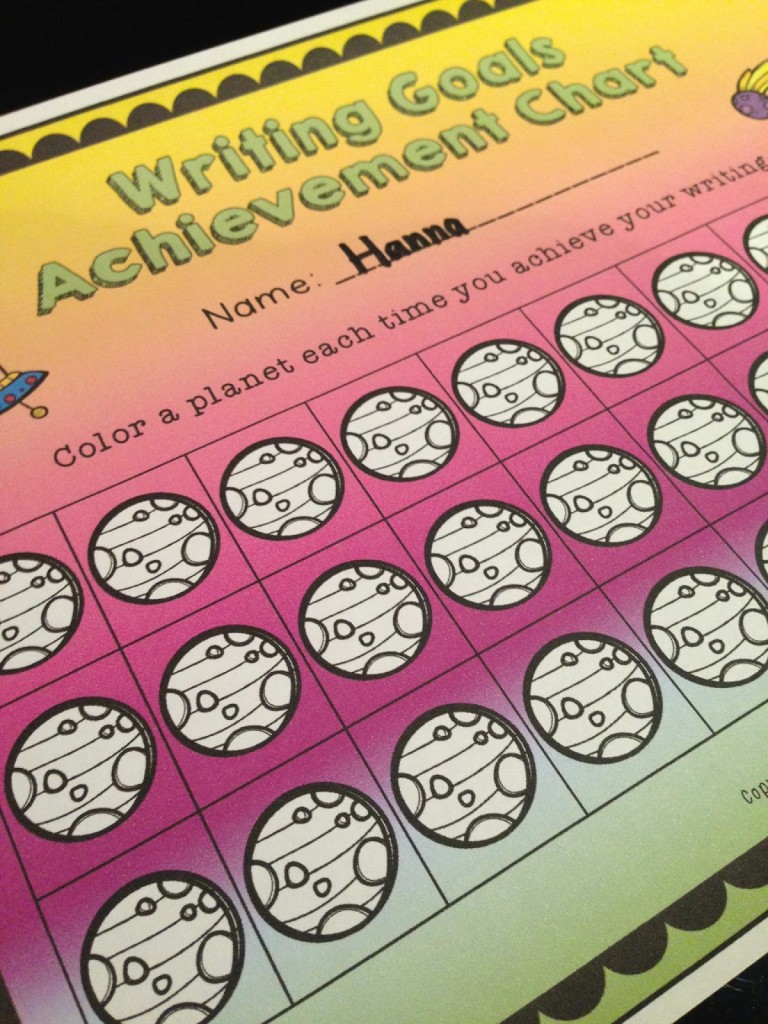 Writing Goal Achievement Chart
After students have identified their learning goal and have received feedback on their task/performance, they color a picture to earn certificates. It is a great way to reinforce and motivate!
Thanks for reading! If you would like to try writing goals with your class, please check out my writing goals products on TpT:
HERE
and
HERE
.