Hi – I'm Laurie, from
Art Action
. I recently shared my enthusiasm for my
LanguageART
 approach to fun, educational art activities for the grade level classroom with Kristin. She seemed to think you might enjoy hearing about it, or even trying it yourself.  So, she invited me to be a guest post on her blog. I am so excited to share my idea with you.
LANGUAGEART What is it?
It is an integrated learning process that I used in my art room or with classroom teachers for years. I just never gave it an "actual name" until now.  Visual arts is a way of communicating an idea through drawing, painting, sculpture, etc.  Language arts is also a way of communicating an idea, but through listening, reading, speaking, and writing.  So, that's it…the goal of both is to communicate an idea, so integrating the two of them together in your classroom, just makes sense!
LanguageART means:
The subject areas of Language arts and Visual arts are combined in one lesson – working together to provide a "valuable and fun learning experience".
I am sure most of you have already taught this way to some extent already. The difference is that now, if you try my approach, you will be intentionally setting out to fill requirements in BOTH subject areas through one lesson.
There are basically three directions you can take.
One is to use the language arts skill as the motivation to the art project.
Another is to use it as a follow up to the visual arts.
Or, as in the third sample, you can do both motivation and follow-up.
An example of each approach will follow. Each one integrates the two subjects into a classroom lesson. Two lessons are free downloads from my TPT store, so you can check out the entire process to help you get started…(or just use mine if you do not have time in your busy schedule to write your own). the third shows one of the printable pages of the lesson, with my comments in red.
A SAMPLE OF MOTIVATION APPROACH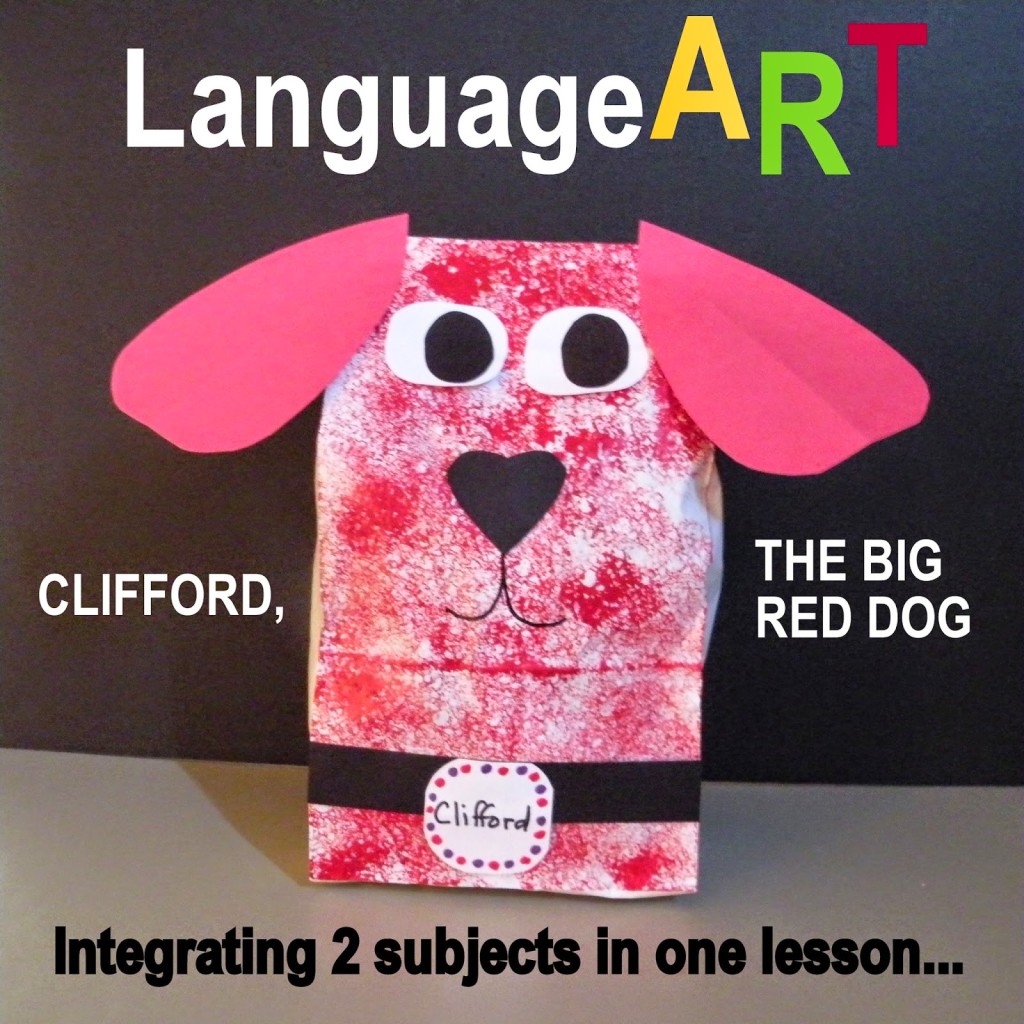 Everyone loves Clifford.  Just everyone! And this
FREE
lesson,
LanguageART Clifford the Big Red Dog Craftivity
, provides your students with an experience in which art and literature work together.  After the teacher and students read the story of Clifford and discuss it , the children will then enjoy a simple cut and paste project.
A SAMPLE OF FOLLOW-UP APPROACH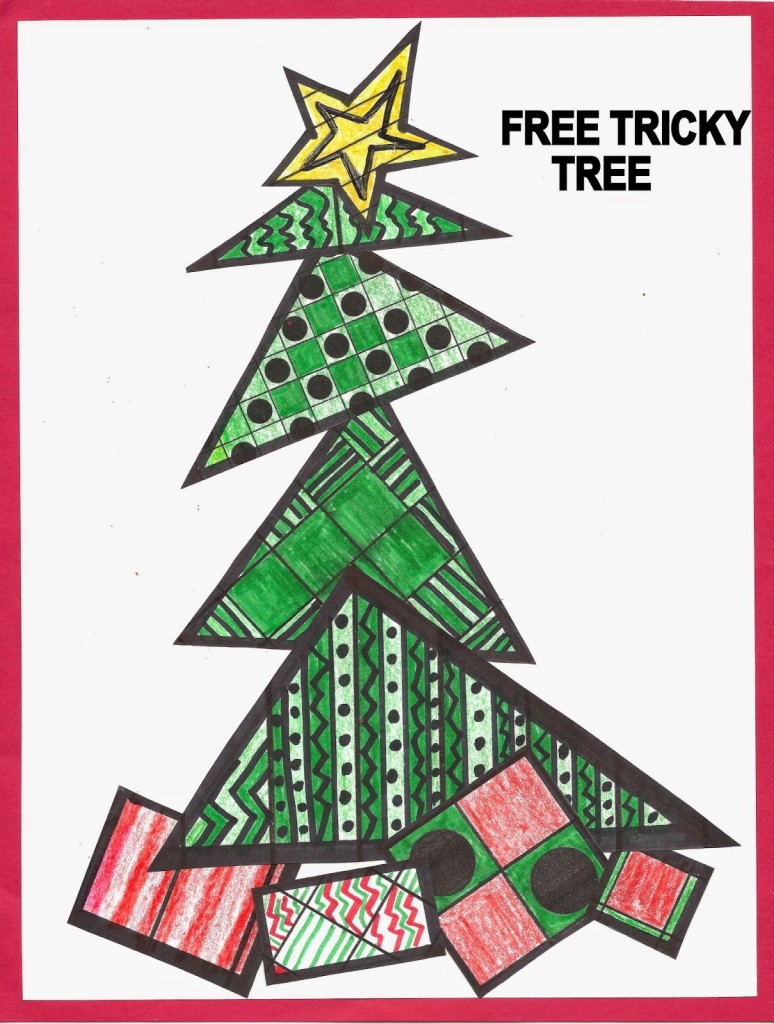 This FREE lesson
provides a follow-up language arts activity to the visual arts cut, color, and paste holiday independent seat work for small muscle development and exposure to creative pattern design. Also, helps the children realize that the special things come in all different kinds of "packaging".
The follow-up activity challenge page is shown next; a printable to be used as independent quiet seat work and integrating the two subjects together, once again.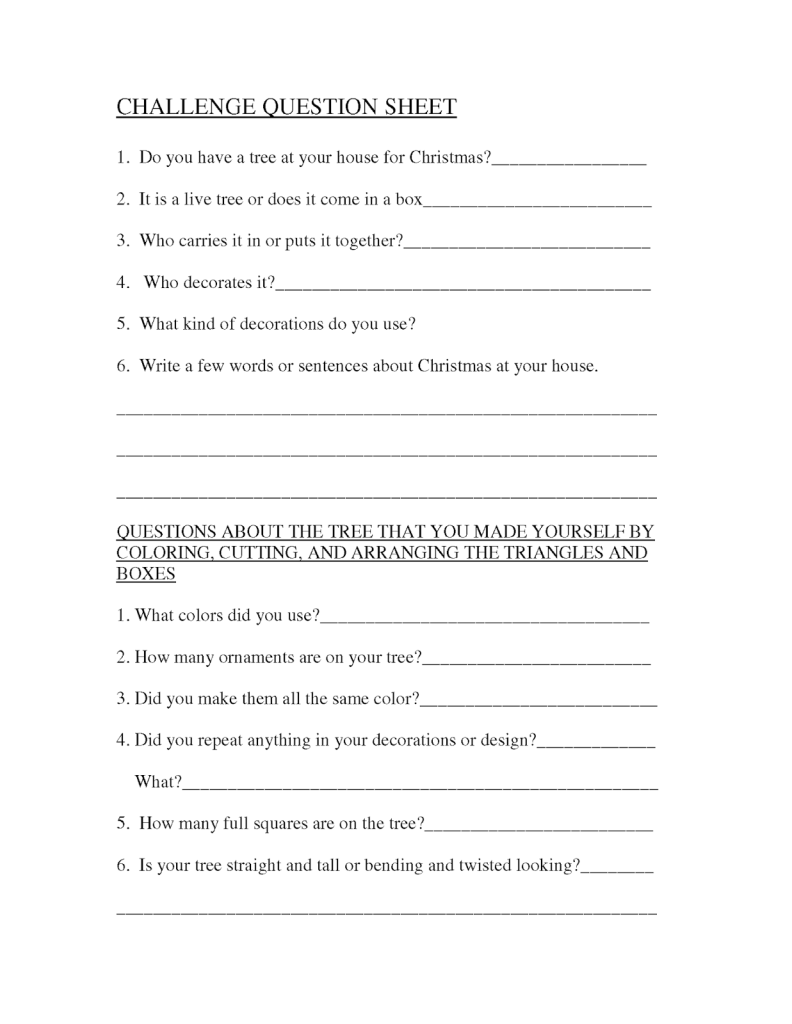 ***This is a sample of a LanguageART challenge sheet that can be added to any art drawing project.  It integrates art and language arts  into a fun activity for your classroom.  You can create these over and over for various seasonal art activities.  You can download this exact project for FREE
here
.
MOTIVATION AND FOLLOW-UP APPROACH – BOTH
NAME__________________________________________
PUMPKIN
I
am a pumpkin, fat and round,
I
have a grinning mouth, but make no sound.
With
a light inside, I look real dandy,
Welcoming
you to stop here for candy.
YOUR
DRAWING:
TELL
ME ABOUT YOUR DRAWING
_________________________________________________________________________________________________________________________________________________________________________________________________________________________________________________________________________________________________________________________________


You can create a LanguageART lesson like the simple worksheet above…
Find a poem in a book, write one yourself  like I did, or write one as a class project.  You are incorporating so many skills into one activity.  The children with think, speak, share ideas, discuss, draw, imagine, write, learn, and create all with one basic  work sheet.  Create a whole packet of poems and work sheets like I did, to use as morning activities to kick off the day in your classroom…integrating 2 subjects that both communicate ideas.
You have now seen the three basic LanguageART approaches to try in your classroom.  I would like to show you one more through a picture gallery.  I call them 
LanguageART Coloring Sheets
and they are very time consuming to make, but the kids love them and learn so much for both subject areas.  I want you to be aware of the idea. I have illustrated the 4 steps and the final product that makes a colorful, dramatic bulletin board.
Draw your pattern sheets, draw your theme picture outlines, write challenge questions.
If you are creating your own original coloring sheets, follow these steps:
Create your coloring patterns on the computer(squares, stripes, etc.)
Draw appropriate outlines for theme selected (Spring flower, insect, etc)
Cut each "picture part" from one of the pattern sheets.
Re-design your printable coloring sheet by assembling the patterned parts.
Copy and add text with related questions.
Print copies for independent seat work.
If desired, make additional outline designs.
Optional – make a practice coloring work sheet from assorted patterns.
Children will independently color, answer questions, cut out, and mount their coloring sheets work to be used when academic work is finished.
IN ADDITION…This one is another challenging approach you can try!
Read a mystery story with your students, but STOP before the mystery is solved.  Now the "thinking process", as well as the visual arts come in, as the children draw a picture of their idea for the ending of the story, AND, write a few sentences about it, as they complete the follow-up challenge page.
Sure hope you have enjoyed reading about my LanguageART approach to "easy-art" for your classroom..  Try it yourself, or if  you are too busy, take a look at these projects below or others in my
TPT store,
and my private
Pinterest board
.
                  Thanks, Laurie