Welcome to the End.
-MonicaWentworth
Congratulations all. You made (or almost made) it thought another school year.  A whole year of: -kids going to the bathroom during class. -trying to split up friends who never stop talking to each other. -grading thousands of assignments  -teaching kids school lessons along with life lessons -seeing friendships develop -witnessing the beauty and innocence of students interacting with each other and -having breakthroughs, no matter how small, that most definitely made a difference in that kid's life.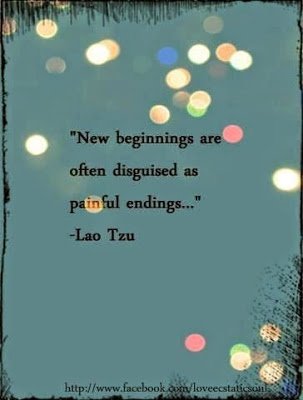 There are definitely ups and downs in the realm of teaching. But, I think you all deserve to be reminded of how important you are in the scope of the universe. Educational content is great for kids. But, the caring, life-bringing environment that is your classroom is what promotes true life-changing development. Educated kids will get jobs in the corporate world, live in suburbia, USA, and live happy lives. But cherished children will grow up to change the world – much in the same way you are.
Through the exhilarating and rewarding roller coaster ride of a school year, more things happen in these kids' lives than they can even acknowledge, let alone comprehend. This is why I am proposing a challenge to you.
Here is the challenge, wonderful teachers of the world.
Reflect with your students. You have taught so much, instilled so many lessons and values, and strengthened so many esteems. I challenge you to take another step in order to cement in all that you have done this year. Reflection will help students to become aware of everything their brains have soaked in the past year. Introspection promotes many things for people of all ages. Each year we look back and wonder, "Was it worth it? Did I do enough?" With hindsight and our critical minds, we always say no. That there was one more thing we should have done. One more thing we should have said. In reality, the answer is always yes. With reflection we are able to realize how far we have come, how much we have learned, how much we have grown. Reflecting breeds a confidence that comes from deep within. Verbalizing, visualizing, and writing past accomplishments allows those accomplishments to be proven as our reality. It becomes a proof to ourselves that we did it, that we didn't waste another year. End your year with a classroom full of confident children who are ready to tackle whatever may come their way.
I have a few products in my store for end of the year review and reflection. Click the picture to view them!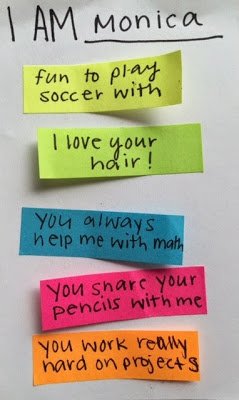 Thank you for all that you do. I don't have kids yet; but, I know that I can trust my future young ones in the hands of America's teachers.
Once you have done all of that, get a donut or pastry of your liking, and reflect on the goodness of which you completely deserve!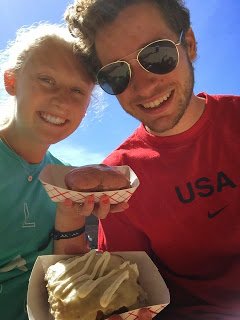 Thank
you all for reading – I hope you received some much needed and well deserved
encouragement. My name is Monica Wentworth. I'm recently married to my best
friend, Travis Wentworth. We're young, college graduated, enjoying this beautiful
world together. I write educational content for teacherspayteachers.com. Travis
is a soccer coach with goals of becoming a pastor. We are traveling to Europe
this summer to experience new people and experience a journey together. We are
so excited! You can follow our adventures on:
Instagram
–  @wentworthwisdom
Twitter
– @wentworthwisdom