I'd like to welcome Jennifer from
JB Creations
as my guest blogger today. She is going to explain how to use leveled Reader's Theaters to integrate social studies and language arts.
I have always loved history and learning about the past.   I used to watch Little House on the Prairie religiously and often thought I missed out by being born in modern times.  I loved how that little town worked together to make life prosperous for the families and the ins and outs of daily life. When other kids longed to go to Disney World for vacation, I looked forward to visiting museums and historical sites.  Standing in an 1800's era kitchen, I could almost hear the conversations of the family who lived there.   My love of the past carried over to my years in school but, sadly, that is where my enthusiasm began to wane.  My social studies classes seemed to consist solely of memorizing lists of dates, places, and other seemingly trivial facts.   Looking back now, I realized what was missing.  The story.  History is so much more than the facts that define it.  It is our connection to our past civilization and a key witness to the ebb and flow of time.   Without a way to connect the pieces, facts fall flat and provide such a disservice to our students on valuable lessons.
With that in mind as I began my teaching career, I became determined to find a way to make history come alive for students so that they, too, might experience that nostalgic respect for our heritage.  Minoring in English gave me the opportunity to hone my writing skills and attending local theaters provided me with a brainstorm.  What better way to have history tell a story than by becoming part of it?!  I began scouring my social studies curriculum for key time periods, people, and events that I might bring to life by creating scripts to give them a distinct voice.  I discovered quickly that they were a hit!  My students were not only engaging in the material, but they were seeing the connection between events and people.  By participating in actual conversations, they were able to experience those times in a first hand way.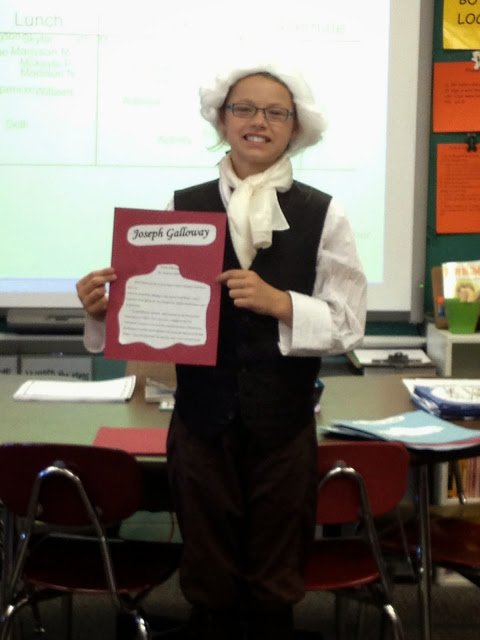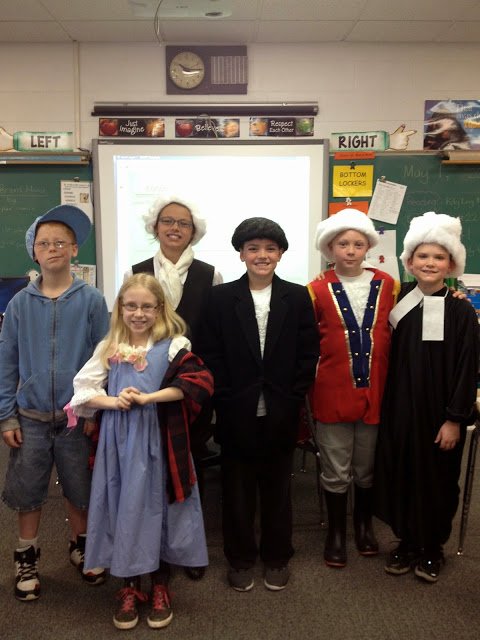 Those reader's theaters became catalysts for rich, meaningful discussions and activities.  They have been so successful that I try to include several in every unit that I teach.  Since I write my own scripts with all of my various students in mind, I have been able to create differentiated, multi-part scripts to give all students the opportunity to participate at their individual level.   Recently, I developed several sets of small group reader's theaters to utilize during guided reading stations.  Since there are fewer parts, these versions not only allow for greater engagement in the social studies content, but they also provide greater reinforcement of fluency and expression at the same time.
As a teacher, I know I appreciate learning about new activities that have proven
to be successful in the classroom.  This
was my chance to share one such experience.
I encourage anyone who teaches social studies to give this method of
connecting lessons of our past.  You
won't be disappointed!
A few of my favorites: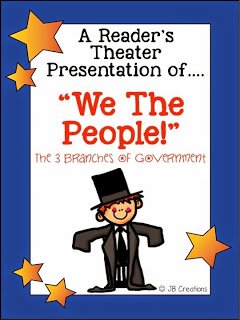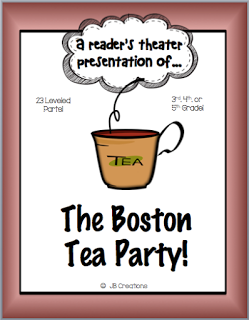 A complete listing of all my Reader's Theaters can be found at my TPT store: 
JB Creations