I'm always looking for Fiction Reading Websites that I can use in my classroom. I love to have a collection of short Fiction Texts on hand.  I am constantly using them during Guided Reading.  If you haven't already checked out my post on "How to Make Guided Reading Stress-Free", you may be wondering how I use my collection of texts…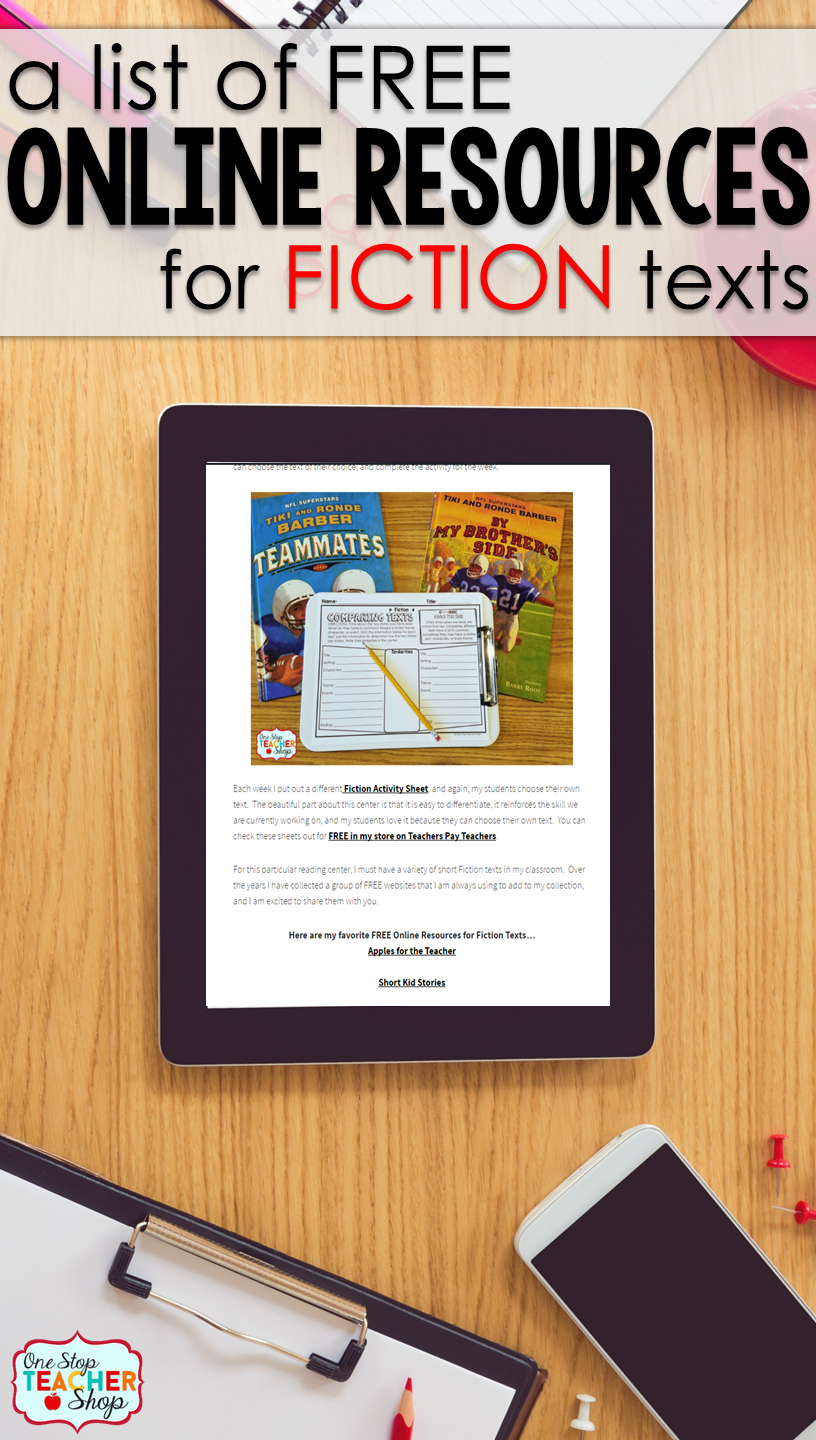 Why I Need Fiction Reading Websites
During independent reading time or while I meet with guided reading groups, my students complete a Fiction Activity Sheet that is aligned with the current skill we are working on.  They can choose the text of their choice, and complete the activity for the week.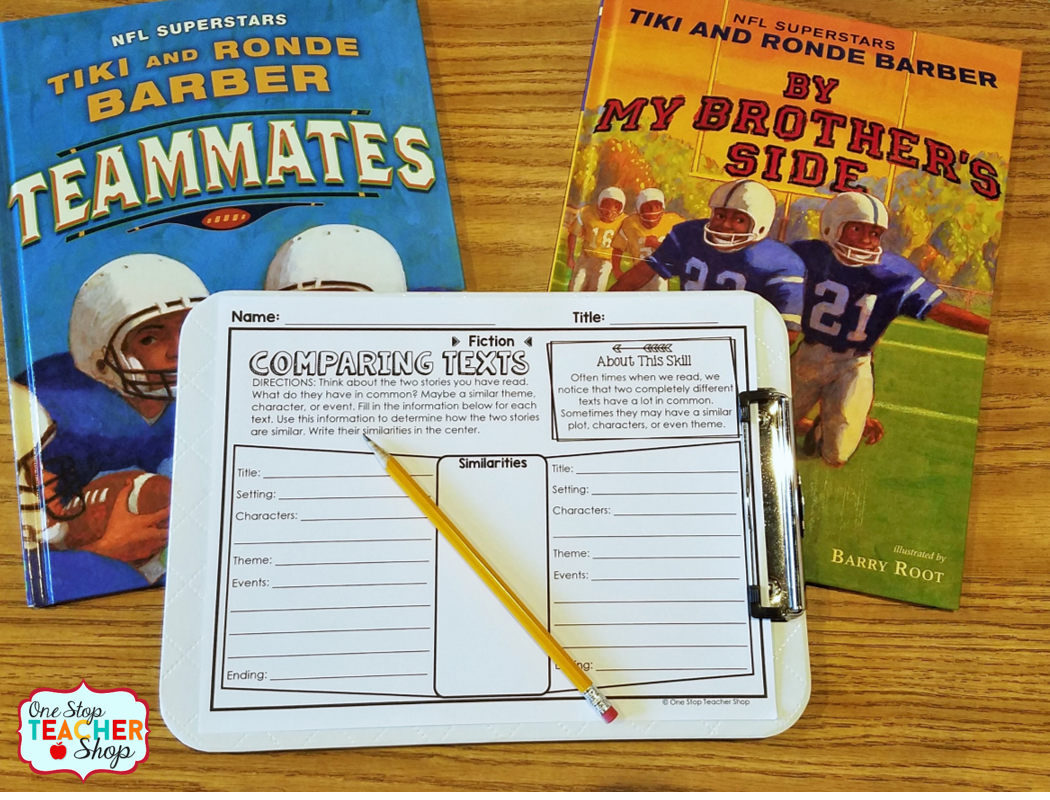 Each week I put out a different Fiction Activity Sheet, and again, my students choose their own text.  The beautiful part about this center is that it is easy to differentiate, it reinforces the skill we are currently working on, and my students love it because they can choose their own text.  You can check these sheets out for FREE in my store on Teachers Pay Teachers.
For this particular reading center, I must have a variety of short Fiction texts in my classroom.  Over the years I have collected a group of FREE websites that I am always using to add to my collection, and I am excited to share them with you.
Here are my favorite FREE Online Resources for Fiction Texts…
I hope you can use this list of free Fiction resources.  If you are looking for Nonfiction Websites, check out my other post!
If you are looking for some other great reading resources, come check out my shop!
Check out my Fiction Pinterest Board for even more ideas!!