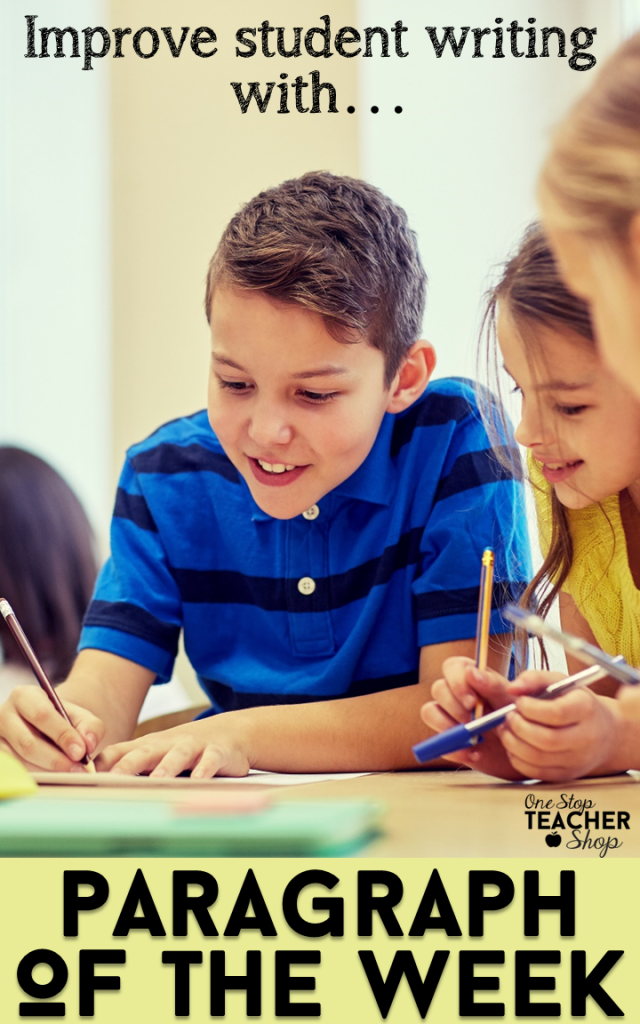 When teaching math, we teach our students new skills, give them practice opportunities in class, and send them home with even more practice for homework.  This makes me wonder…."Why don't we do the same for writing?"
Each week, my students get a writing prompt based on the genre we are currently working on in class (Narrative, Informational, or Persuasive).  With this writing prompt, my students are expected to brainstorm ideas, write a first draft, revise and edit their work, and rewrite a final copy.  Here is an example timeline…

This is what my homework looks like.  Every sheet includes the prompt, a place for brainstorming, and some reminders.  On the back I provide them with a place to write their final draft.  They staple any extra paper used to this paper on Friday, and turn it in!  For some of my more ambitious students, I allow them to extend their writing further on a separate sheet of paper.
**As I teach my students different writing strategies in class, I expect them to incorporate these into their Paragraph of the Week homework.
After using this homework for a few weeks, I began to see my students quality of writing start to improve.  They were now getting more opportunities to use the strategies I taught them in class, and they were benefiting from the weekly feedback they were getting from me.  I found it much easier to provide individual feedback on a paragraph, rather than a long paper.
Another benefit from this homework was the parental involvement.  For the first time in my classroom, parents were seeing their child's writing progress on a weekly basis.  Typically I shared student writing a few times a year, or at the end of a unit.  Now parents were able to get a "true" idea of how their child was doing throughout the entire year.
After using this homework in my own classroom, and seeing the benefits, I decided to put it all together and offer it in my Teachers Pay Teachers store.  You can now get an ENTIRE year's worth of
Paragraph of the Week Homework
!!!  Try it
FREE here!
 Check out my Writing Pinterest Board for even more ideas!
Follow One Stop Teacher Shop's board Persuasive Writing on Pinterest.