One of the most effective ways to improve reading comprehension for all students is to include a quality daily reading review system into your routine.  When you expose students to quality reading passages, accompanied by well-written text-dependent questions, magical things can happen.  This is why I have spent the last few years working with a writer to develop a daily spiral review reading program.
This Reading Spiral Review resource…
Focuses on one passage per week. This gives students the opportunity to read and reread the passage multiple times, increasing fluency and comprehension.
Has one main focus skill per week while still reviewing other critical reading comprehension standards. Teachers can consistently see where students are still struggling.
Includes a handful of text-dependent questions per day, improving students' ability to respond to questions and cite evidence from a text, without becoming overwhelming.
Can easily be used as daily reading homework, daily morning work, or an in-class daily reading review activity.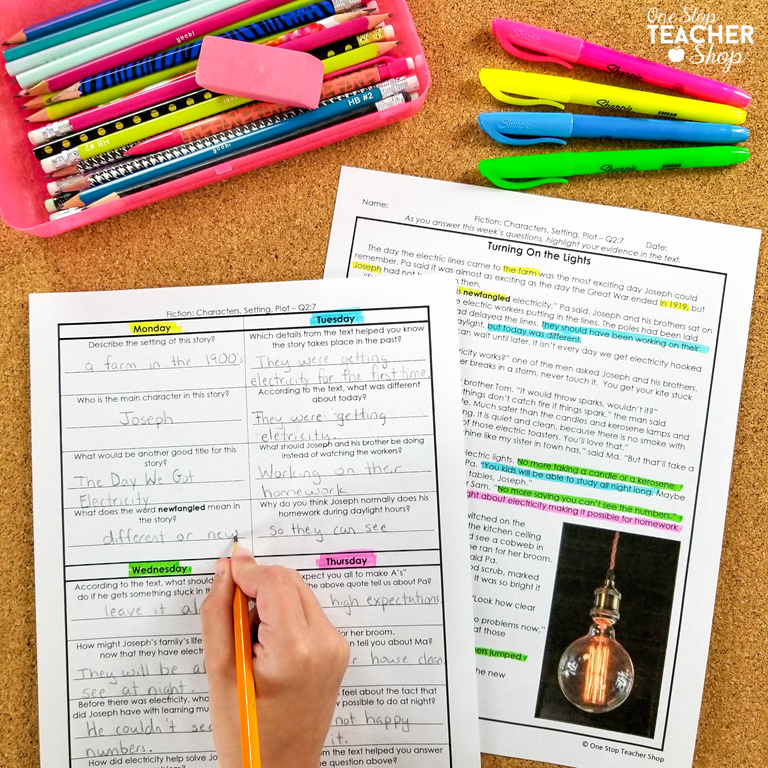 I am excited to now offer this daily reading system for grades 2-6, and I am currently working on expanding this resource to more grade levels.  Join the thousands of teachers that are already using this resource! Click your grade level below to get an entire year's worth of spiral reviews, ready to go.  You can also continue scrolling to learn more about my favorite classroom resource.
CLICK your grade level to take a closer look!
The Benefits of Daily Spiral Review
Students master and retain grade-level standards in less than 10-15 minutes per day.
Student confidence in reading increases.
Students don't forget what they've learned.
Teachers can quickly identify and target students who need reteaching on a day to day basis.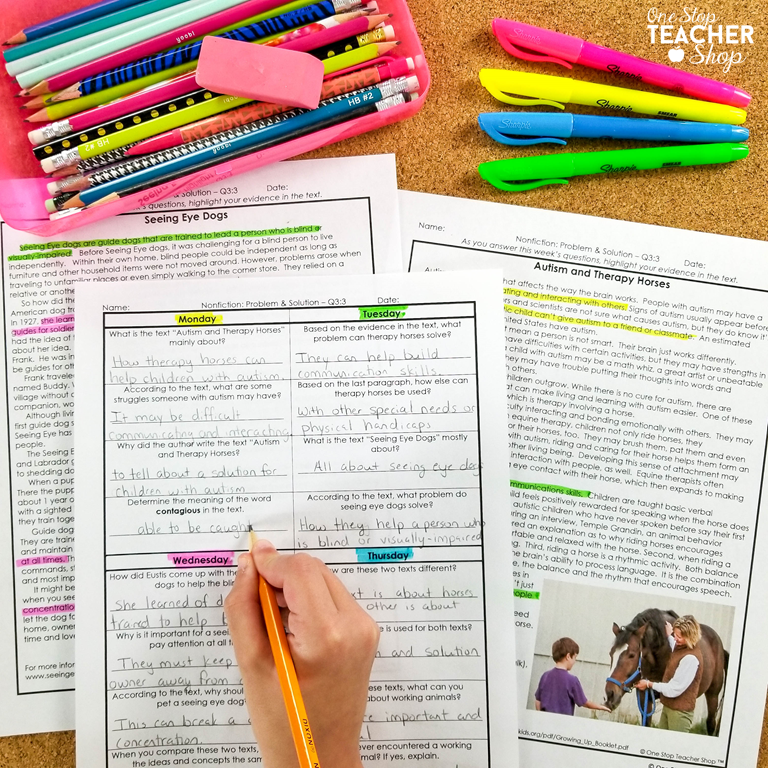 Why Teacher Love this Daily Reading Review System…
A dose of daily review helps build, strengthen, and review reading comprehension skills all year.
Students focus on one passage per week, digging deeper each day! Ideal for Close Reading.
All passages are on grade level.
Questions are text-dependent and slowly increase in rigor as the week progresses.
The daily assignments are meaningful and NOT overwhelming.
The progress monitoring section holds students accountable for their own learning.
Parents appreciate the consistency of the homework (if using as homework).
Teachers can easily see where students are still struggling on a regular basis
It's Editable – change questions or wording to differentiate and fit your students' needs.
Teachers find students need almost NO test-prep before standardized testing when using this resource all year.
Homework completion rates increase! (if using as homework)
It gets results! Teachers spend less time reteaching standards and preparing for standardized tests.
What Teachers Are Saying…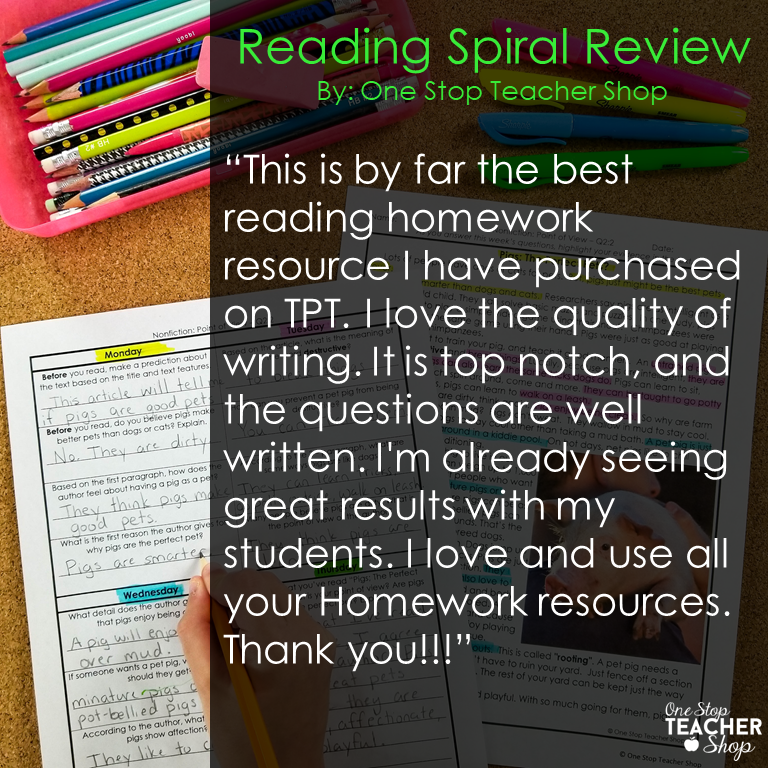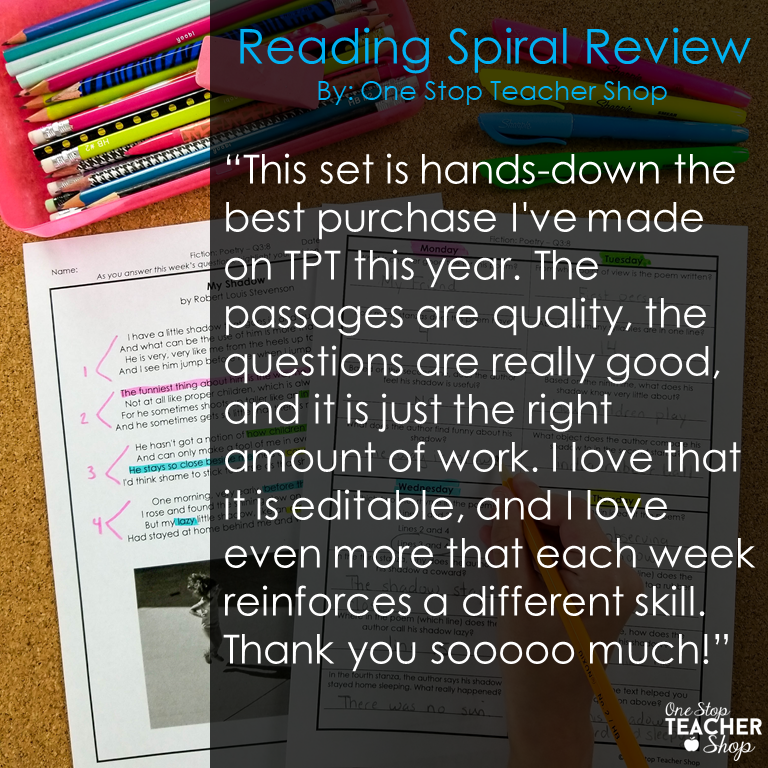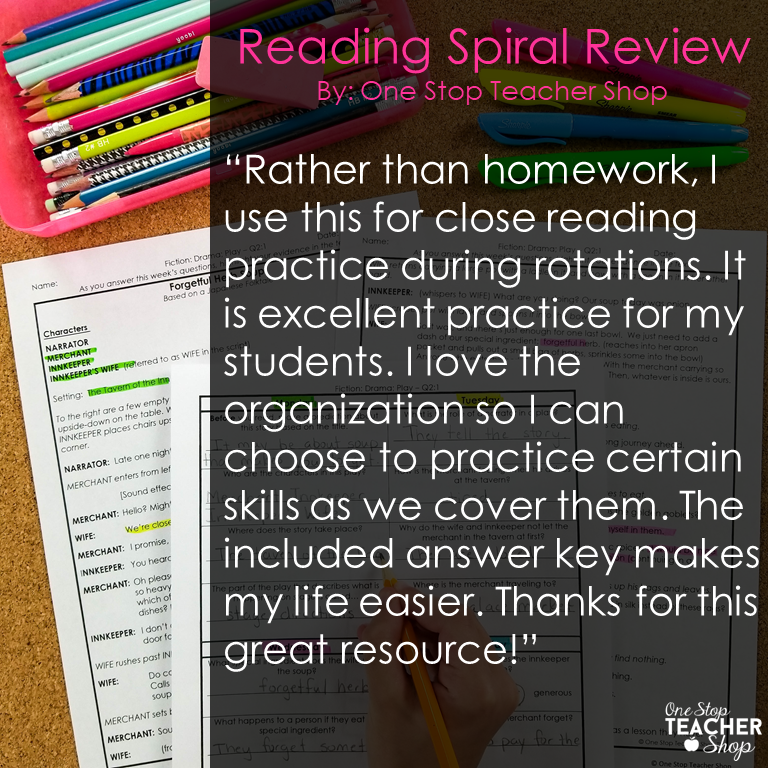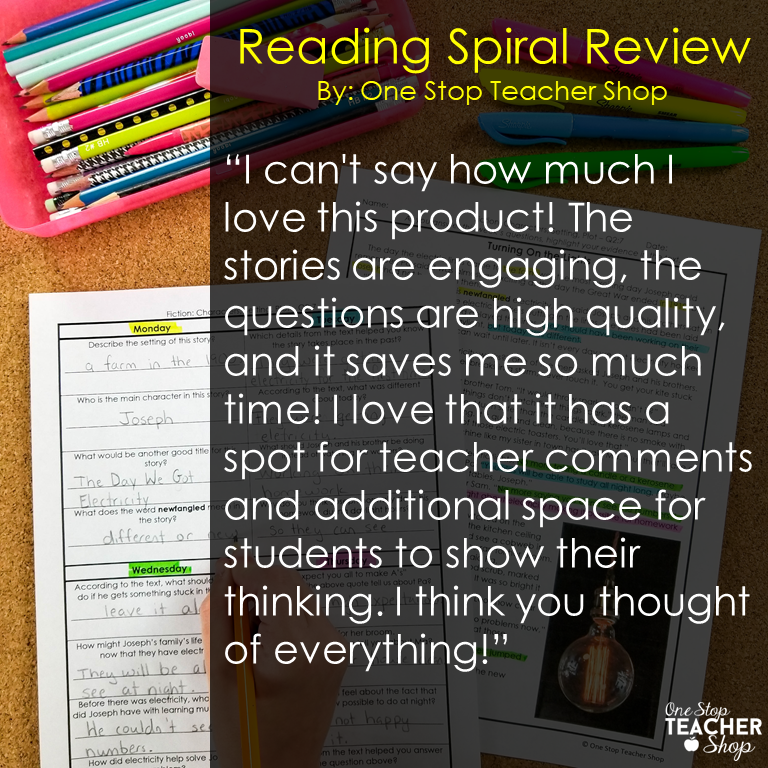 CLICK your grade level to get them now!